Fast & Reliable Mechanical Drain Cleaning
Drains can become clogged very easily, and while the clog might seem to be minor, the repercussions of leaving it untreated can be dangerous to both your property and your health. Clogged drains can cause flooding, corrosion, sewage backup, water contamination and even structural damage. Most often, home remedies to unclog drains are not effective in getting rid of the clog and are full of toxic chemicals. That's why at Scott McLeod Plumbing, we use mechanical cleaning, or drain snaking, to safely and permanently remove clogs.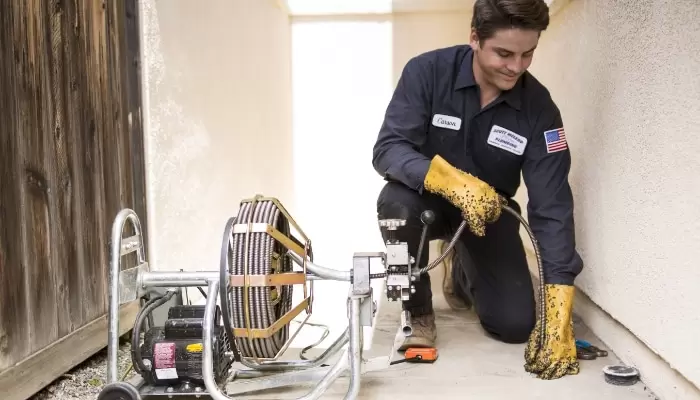 Benefits Of Drain Snaking
Drain snaking is an incredibly reliable way to unclog drains. A long, flexible cable made of piano wire is fed into the drain until it hits the blockage. From there, attachments on the end of the cable cut and capture the object and pull it back up the pipe.
Each type of blockage requires a different sized cable and cutting head that suits each situation. Because of this, most one-size-fits-all drain snakes from big box stores aren't very successful at removing stubborn clogs. The professional equipment we use at Scott McLeod Plumbing is far more effective at permanently resolving your blockage.
Contact Scott McLeod Plumbing Now
Mechanical drain cleaning is a great method to use when dealing with clogged drains because it can alert you to other problems as well, such as a tree root growing through the pipe. At Scott McLeod Plumbing, we have the proper tools to unclog your drains and find deeper problems within your pipes. To find out more about our drain snaking services, call us at 909-980-9907 .