Fast & Reliable Leak Detection Throughout the Inland Empire
Is there mystery moisture on your ceilings or walls? Has a hump formed on your floor? Do you smell a musty odor and can't figure out where it's coming from? You may have an unknown water leak. Scott McLeod Plumbing can find any leak with our expert leak detection services in and around Rancho Cucamonga.
Water leaks can occur as a result of uneven water pressure, temperature changes and pipes rusting. It is important to detect and isolate leaks before they cause too much damage to your property. Often leaks go undetected because the origin of the leak is not easily visible and some leaks can stay hidden for months and even years, causing fixtures to rust, increasing your water bill and decreasing the value of your home.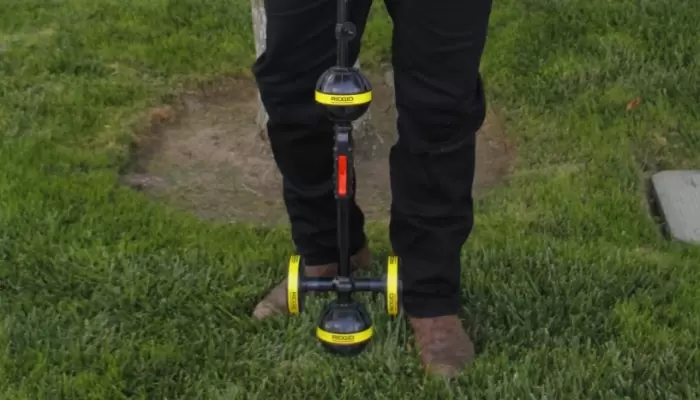 How much does it cost to have a leak detected?
Several variables, including the location and extent of the leak, the kind of plumbing system, and the area you live in, can affect the cost of having a leak detected. A leak detection service can cost anywhere from $150 to $500 or more on average. However, some plumbers might charge a set fee upfront. It's important to understand that the cost of the leak repair is distinct from the cost of the detection service. When a leak is found, the plumber will estimate the cost of repair, which will depend on the aforementioned factors as well.
How do I know if I have a leak in my backyard?
Wet or soggy areas may indicate a leak in your backyard. If it hasn't rained recently and you have an unusual amount of standing water in your yard, you most likely have a leak.  Also, keep an eye out for unexplained increases in your water bill. It is most likely the result of a hidden leak.
Look around your yard for any dying vegetation. If your plants or grass are dying in one area of your yard, it could be because of an underground leak affecting the roots.
After turning off all water sources in your home, you can also check the water meter. It may indicate a leak if it continues to run or changes.
Leak Detection & Repair
At Scott McLeod Plumbing, we find and identify leaks before quickly and efficiently fixing them. We fix leaks by either repairing or replacing pipes, faucets, toilets and other plumbing fixtures. Fixing water leaks can save you hundreds of dollars on your water bill by stopping the wastage of water, and can prevent further moisture damage that causes staining and rusting to occur.
Scott McLeod Plumbing has been successfully fixing water leaks since 1980, helping to both find and take care of them. We do so in a timely and professional manner that gets to the root of the problem and prevents the issue from occurring again. We offer both pipe leak and slab leak detection and repair services.
Schedule Your Free Estimate
If you suspect you have a plumbing leak, give us a call at 909-980-9907 to schedule your free on-site estimate. We'll diagnose and resolve the problem quickly.