Water Pressure Regulator Valve Services
In this day and age, our mantra has become "the bigger, the better," but more intense water pressure does not always mean positive results for your home or business. Over time, excess water pressure can cause a multitude of plumbing issues and waste gallons of water. If you notice leaky faucets, constantly running toilets or frequent need for pipe and water heater repairs, these issues may indicate that you have irregular water pressure and may need to replace your pressure regulator.
Pressure regulators control the flow of water from the main water line through your pipes and to your plumbing fixtures. You can adjust the valves within your pressure regulator unit to decrease or increase water pressure according to your plumbing needs. Scott McLeod Plumbing can assess the water pressure in your house and replace your water pressure regulator with the expertise that comes from over 40 years in the business.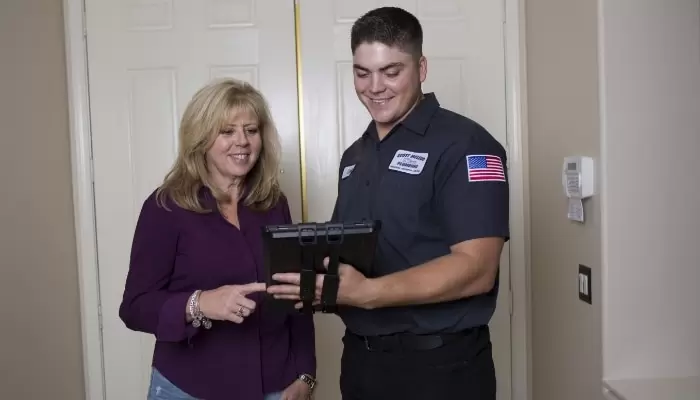 Benefits of Purchasing A Pressure Regulator
Prevent Repairs: When your water pressure is too high, your appliances and pipes are put under immense stress. This is why you may be having to frequently repair or replace your plumbing fixtures. If you notice water constantly dripping from one or more faucets, this is a sign you need a pressure regulator. The regulator will reduce the pressure on your pipes and appliances, effectively extending their life and efficiency.
Save Money: When your water pressure increases, your pipes can't handle the sheer amount of water flowing through your system. This causes your fixtures and appliances to leak, which causes your water bill to skyrocket unnecessarily. By controlling the water pressure with a pressure regulator, you can keep leaky faucets at bay and money in your wallet!
Save Water: Controlling your water pressure and preventing costly leaks doesn't just save money; it saves water. With the history of drought in Southern California, avoiding water waste is of utmost importance. Make sure your property is outfitted with a water-saving pressure regulator!
Contact Our Professional Plumbing Team
Are you worried you may be experiencing water pressure abnormalities? Give us a call at 909-980-9907 to schedule a consultation today!