Complete Sewer & Drain Services In Inland Empire
Plumbing problems happen all the time. Pipes burst, drains clog and the whole process of getting it fixed can be a nightmare. However, at Scott McLeod Plumbing we're here to help you with all your sewer and drain plumbing needs, including sewer equipment repair and replacement. Whether it's a minor leak or a major clog, we'll get things fixed in a timely and efficient manner so that you don't have to worry about anything.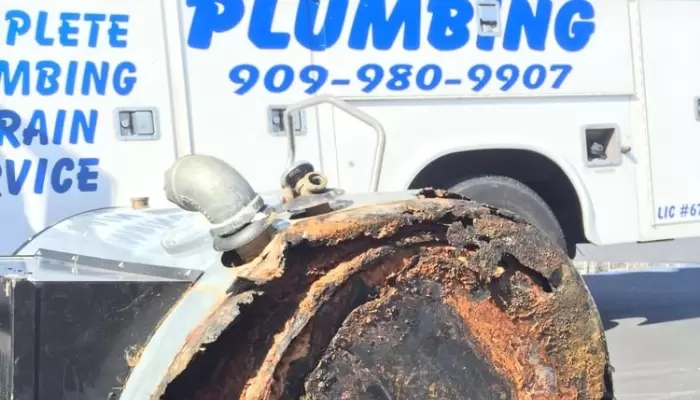 Sewer and Drain Services
At Scott McLeod Plumbing, we offer a variety of different services for your sewer and drain problems.
Leak Detection – Services include slab leaks and pipe leaks. Leaks need to be resolved quickly, as they can waste a lot of water and raise your water bill.
Drain Cleaning – Services include camera inspections, hydrojetting and drain snaking. Drain problems are also very important to resolve as clogged pipes can become a breeding ground for harmful bacteria.
Sewer Line Repairs – are one of our specialties. We use trenchless techniques such as pipe lining and pipe bursting, which are more effective than traditional excavation methods and are a lot cheaper.
Call Us Now For Fast Sewer & Drain Work
No matter your plumbing needs, Scott McLeod Plumbing is here to help! For more information on the services we provide, give us a call at 909-980-9907 .
Why Choose Us:
We provide free estimates on all services.
We work with honesty and integrity.
We provide financing services with a 95% approval rate.