New Water Heater Replacement In SoCal
If you have noticed any problems with your water heater, like low water pressure, lack of hot water or any other issues, then you should reach out to our team of expert technicians at Scott McLeod Plumbing to see if a water heater installation is necessary. We have been in business since 1980 and have over 50,000 satisfied customers. We will be happy to help install a new water heater so you can enjoy all the hot water you want.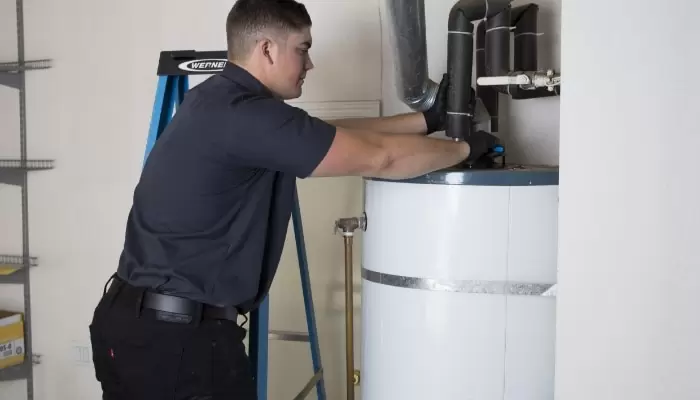 Signs You May Need a New Water Heater:
Lack of Hot Water: If it takes your water a while to get hot or it's not getting hot at all, you should have an expert technician from Scott McLeod Plumbing come assess your current water heater to determine if a new one is needed.
Lack of Water Pressure: If you have noticed a lack of water pressure, this could be a sign that your water heater has developed a leak. You should consult with an expert technician from Scott McLeod Plumbing to determine if a new water heater is needed.
Discolored Water: If your water is a cloudy or rusty color, you should call an expert at Scott McLeod Plumbing as soon as possible to come out and assess your water heater. This issue could be major, resulting in having to purchase a new water heater. If this is the case, schedule a water heater installation today to get your water clear and healthy again!
Choose Scott McLeod Plumbing For Your Water Heater Installation
Scott McLeod Plumbing is a family-owned and operated business in Rancho Cucamonga, CA with decades of experience in the plumbing industry and thousands of satisfied customers. We take great pride in providing top-quality, professional work to every customer. We listen to our customers' needs and make sure we fix their issues in a timely and satisfactory manner.
Call us today to schedule your water heater installation at 909-980-9907 .