24/7 Emergency Plumbing Services For Inland Empire Homes & Businesses
Sometimes, plumbing emergencies arise out of nowhere. Pipes break, drains get clogged, toilets overflow and water heaters malfunction. When that happens, Scott McLeod Plumbing is here to help you get your plumbing back in working order with our expert emergency plumbing services.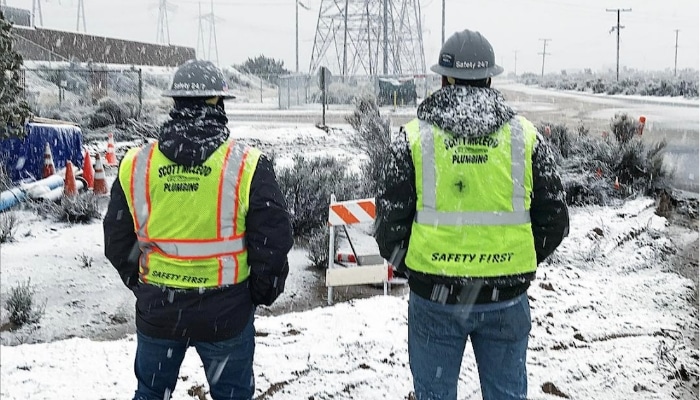 Expert Emergency Plumbers from Scott McLeod
Emergencies can cause a lot of damage in a short amount of time. In such cases as leaks and overflows, it is important to act fast, as water can quickly saturate and damage surrounding areas. Clogged drains can also cause problems and endanger your health if not fixed quickly. If a blockage in the drain is left untreated, it can become a breeding ground for harmful bacteria and contaminate your water supply.
Sometimes, an emergency can come out of nowhere with no warning, and it can come about because of a previously minor problem that was left untreated. Therefore, any plumbing situation that may seem like a minor problem should be dealt with before it becomes an emergency.
Contact Our Plumbers Any Time
At Scott McLeod Plumbing, we are prepared for any and all plumbing emergencies and are available 24/7 in the Inland Empire area, including San Bernadino and Upland. If you have a plumbing emergency, don't hesitate to call us at 909-980-9907 . We'll get the job done quickly and efficiently, and make sure that the cause of the problem is completely solved and won't return.
Why Choose Us:
We work with honesty and integrity to get the job done right.
We have been a family-owned business since 1980.
We offer free estimates on all of our services.
We offer financing options with a 95% approval rate.