Effective Hydrojetting Services In The Inland Empire
If your water isn't draining as quickly as it usually does, your toilet is filling up with water at a much higher level than is normal or you hear a gurgling noise coming from your drains, you might have a major clog. Clogged drains can be caused by a number of things, including flushed sanitary wipes, grease, toys, hair and even soap. It is important to remove clogs before they cause damage to your property or contaminate your water. With safe and effective hydrojetting services from Scott McLeod Plumbing, your clogged pipe will be a thing of the past.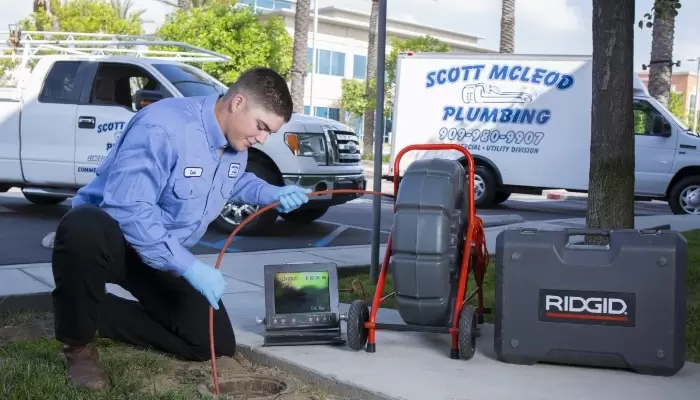 Benefits Of Hydrojetting
Clogged drains can be harmful to both your building and your health. Clogs are a good environment for bacteria to grow, which can contaminate your water and put your health at risk. Along with that, some clogs can damage your structural integrity.
Often hardware store remedies aren't as effective or safe as they should be in getting rid of the blockage. At Scott McLeod Plumbing, we have the necessary tools to get the job done quickly and effectively.
The first step to unclogging a drain is to find the source of the blockage. We do this by inserting a camera into the pipe to locate the source. After finding it, we use a technique called hydrojetting to remove the blockage. Highly pressurized water is blasted through the pipe, dislodging the obstruction and allowing water to flow freely. This method is very powerful, so it's suitable for even the toughest of blockages. It's also very environmentally friendly.
Choose Scott McLeod For Clean Drains
At Scott McLeod Plumbing, we do the job efficiently and safely. When water is allowed to flow freely, there will be no more risk of bacterial growth from an obstruction, and your clog problems won't persist anymore. To see if hydrojetting is the best solution for your drain problem, call us at 909-980-9907 .