We Fix Any Make Or Model Water Heater In the Inland Empire
If you have noticed that your water heater is not working properly, it could just be something minor; however, it could also be something major, which could potentially be costly. It's best to have a professional take a look at your water heater to see if it needs a water heater repair. At Scott McLeod Plumbing, we handle any and all water heater repairs from any brand. You can count on our services to get your home hot water again, fast.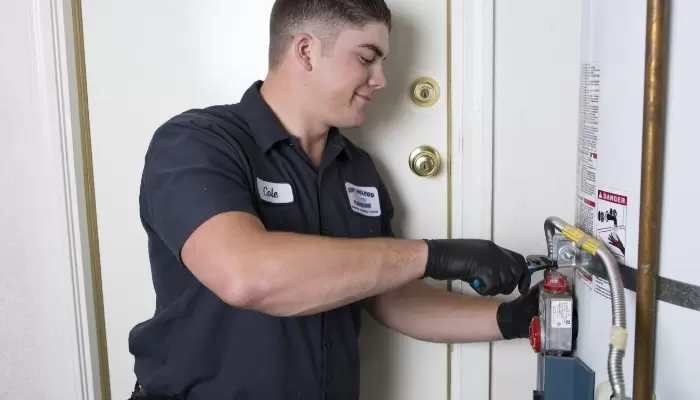 Do I Need A Water Heater Repair?
Here at Scott McLeod Plumbing, we take great pride in our work and make sure all of our customers are satisfied with any services we perform. Below are some common signs that you may need water heater repair:
No Hot Water
Water Leaks
Temperature Problems
Rotten Egg Odor
Rusty Colored Water
Gas Leaks
Electrical Problems
If you are experiencing any of the common signs mentioned in the list above, you should contact a Scott McLeod Plumbing expert today. Our team consists of the highest trained plumbing technicians around. We are properly trained and have the necessary tools to complete the job correctly and efficiently. It's best to go ahead and get even the most minor issues taken care of as soon as possible to prevent any further damage to your water heater.
Professional Service From A Local Plumber
If you want exceptional customer service, top quality work that will be done in a timely manner and the highest trained technicians in the business, then you have come to the right place! Scott McLeod Plumbing is a small, family-owned and operated business that was established back in 1980 in Rancho Cucamonga, CA. With over 50,000 satisfied customers, we take great pride in providing the highest quality professionalism and customer service to each and every customer.
If you are experiencing any water heater issues, give us a call today at 909-980-9907 to speak with a licensed plumber for water heater repair.