Fast, Effective Pipe Leak Repair Services In the Inland Empire
Pipe leaks can be caused by a number of different factors including corrosion of the pipes, pipe separation and pipe bursting. When your pipes become unable to hold water as securely as they should, leaks can occur. It is important to have pipe leak repair carried out before they cause too much damage to surrounding areas. Leaving leaks unattended can result in staining, musty odors and the rusting of nearby fixtures.
Do you have leaky pipes that are causing a mess? Are your walls, floors or ceilings becoming moldy and cracked? If so, your pipes need attention fast! Call the pros at Scott McLeod Plumbing for thorough and effective leaking pipe solutions.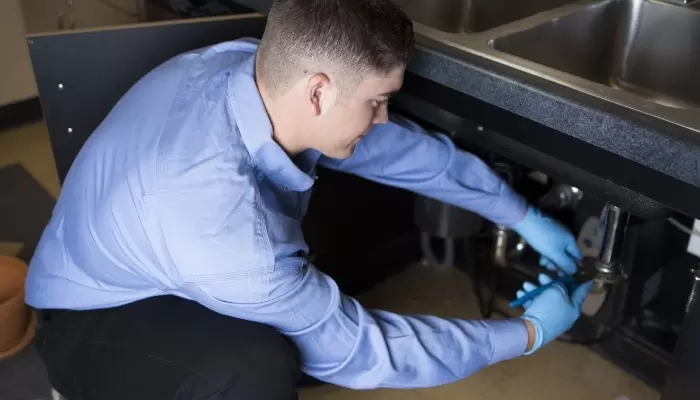 Leaky Pipe Repairs
We at Scott McLeod Plumbing pride ourselves on fixing all of your plumbing needs. Our pipe leak repair services ensure that the source of the leak is fixed and will not cause further problems or damage to surrounding fixtures or areas. We assess the damage and then determine whether pipe repair or replacement is necessary. In either case, we make sure that we find the exact cause of the leak and deal with it accordingly.
Scott McLeod Plumbing has been delivering fast and reliable plumbing services since 1980. We pride ourselves on working honestly and with integrity while making sure the problem is gone for good and won't come back.
Connect With Our Team Today
If leaky pipes are a problem for you, call us at 909-980-9907 . We're happy to help with any and all of your plumbing needs. We offer free on-site estimates with no obligation. We look forward to working with you!